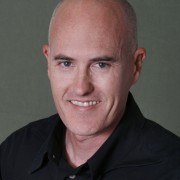 Associate Professor Craig Ellis
(Internal members (voting))
BCom (Hons) PhD
Appointed 26 March 2016; commenced 6 April 2016
Craig is responsible for the execution and development of academic operations across APIC, with a strong focus on assurance of learning for APIC's student body.
Craig joined APIC from Western Sydney University, where he has held a range of senior academic administration roles since 2010 and as an academic and researcher from 2001 on. He has held the positions of Associate Dean (Academic) and Acting Executive Dean in parallel with his Associate Professorship in Finance. Most recently, he was Associate Pro Vice Chancellor (Education) and a non-executive director of Western Sydney University Enterprises (formerly UWSCollege). Craig's disciplinary expertise is in capital market efficiency, technical analysis in financial markets, and non-linear dynamics in financial asset prices.
Outside of his professed expertise in Finance, Craig is expert in teaching and learning, quality assurance and enhancement in higher education, with a specific emphasis on tracking and analysing student progression and performance in higher education, and developing strategies in response to identified issues. He also led the development of University strategy in the TAFE/VET arena, growing and maintaining mutually beneficial relationships through engagement with TAFE and VET partners.
Craig is an active researcher and has completed the supervision of four doctoral students.
Associate Professor Ellis holds a first class Bachelor of Commerce Honours and a PhD in Finance from Western Sydney University. He is a Senior Associate of the Financial Service Institute of Australia (FINSIA).