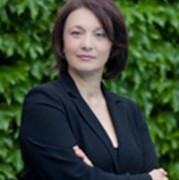 Ms. Yelena Wenman
BEd (Cherkassy State, Ukraine), PGDip Hons (National Academy of Management, Ukraine) GAICD
Ms Wenman is an independent director with over twenty years experience in strategy delivery, risk management and business transformation. Her expertise is in a wide range of industries and businesses, from technology startups to mature organisations in banking, higher education, IT and telecommunications, civil engineering, health insurance and NSW government.
She is presently a director on the board of consulting and mobile technology businesses, a youth housing provider and humanitarian aid NFP organisations. In business strategy and governance roles Ms Wenman has focused on the alignment between the enterprise mission and strategy, organisational capability maturity, maximising the opportunities presented by technology, and appropriate governance structures to support the delivery of the strategic objectives in higher education, telecommunications, banking, civil engineering, health insurance and NSW government sectors.
Ms Wenman brings to the Board strong governance, enterprise risk management and people development experience.